IDrive now enables you to edit and share your office files with your friends or associates for collaborative access including real time collaborative editing, with no compromise with its encrypted file system.
Collaborate With Associates
With the online document editing feature, once you share any office doc, the recipients can edit the file online in real time based on permissions. All the changes done on the file are automatically saved, as they work.
You can also share other file types for collaboration by giving 'can edit' permission, so the recipients can download the file, edit it and upload them again to your account.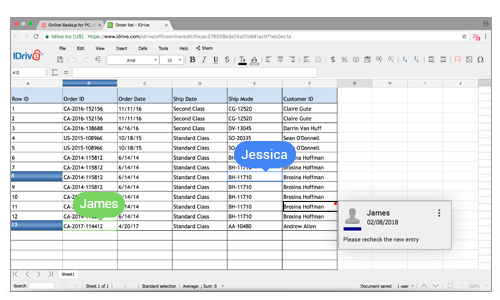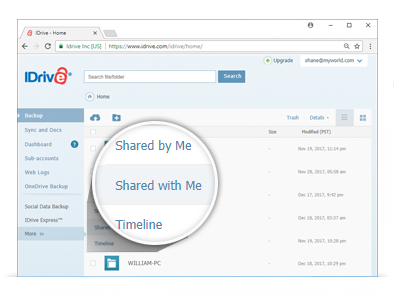 Login to IDrive.com and click the 'Shared by Me' or 'Shared with Me' tab to manage all the files that you've shared and the files that are shared with you by other IDrive users!