Perform full, incremental and manual backup including multiple hard drives and partitions using IDrive BMR - for both client and VMware machines. You can backup data even when your computer is up and running with minimal computer resources.
Steps to perform backup of physical machines:
Sign in to the IDrive® BMR device interface.
Navigate to 'Downloads > 'Backup Agent' > 'EXE' and download the backup agent.
Install the backup agent.
The IDrive BMR device detects the agent and starts full backup automatically for the first time, as per schedule.

Note: By default, the global backup schedule is set from 6:00 PM to 7:00 AM. You can edit this schedule as required.
To perform a manual backup,
Navigate to 'Dashboard' > 'Physical Machines'.
Click corresponding to the required computer.
Select 'Backup' or 'Force Full Backup' from the drop-down menu.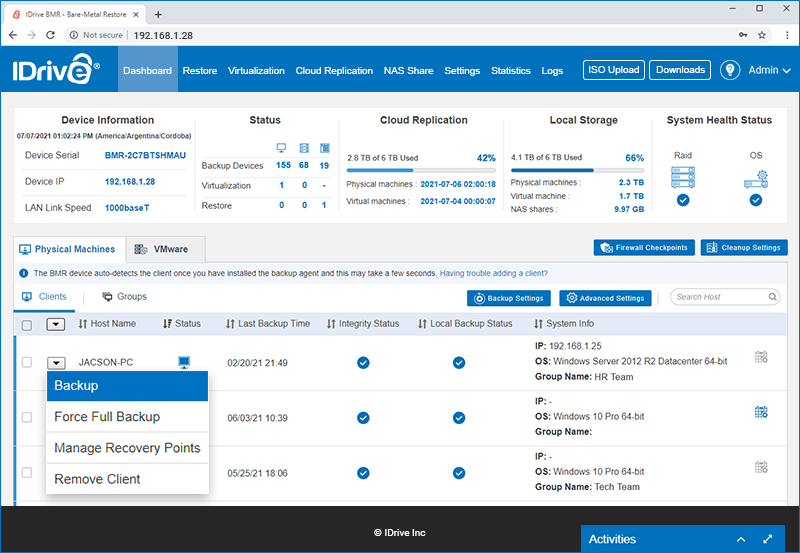 Note:
The 'Backup' option will perform an incremental backup of only the changed data.
The 'Force Full Backup' option will perform a thorough full backup of all the data which can consume more storage space and backup time.
You can track the backup progress in the 'Activities' section.