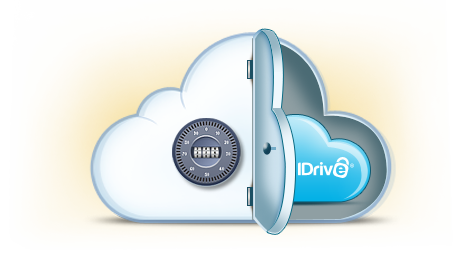 The rise of data in personal and business settings is creating a data overload epidemic. Consumers need better storage options and many, who hadn't previously, are looking to the cloud for improved data management.
Barracuda Networks predicts that, as a result of this data boom, more users (for personal and business purposes alike) will be driven to cloud services. Businesses, especially, have an abundance of data to protect and the on-site, in-house systems are no longer able to handle the job. As IT departments struggle with efficiency, cloud providers and online backup services are becoming more appealing with the wide range of effective data storage options, file sharing features, and cost efficient plans that they offer.
Many skeptics that had previously resisted cloud services and businesses that seemed wary of online backup are reconsidering as they find themselves with on-site inefficiencies. To encourage cloud adoption, data backup providers and cloud advocates are increasing public cloud security and they're being vocal about these advancements. Cloud providers recognize the growing need for improved data management while they're also aware that some people still have reservations, especially about the privacy of sensitive data.
Eran Feigenbaum, director of security for Google Apps, reports that improvements to the cloud have made it secure enough that businesses are using it for storing data without viewing it as a risk. Online backup providers are making it easier for enterprises to move to the cloud by creating services that are aimed at businesses and implementing data management options that are appealing to IT departments. These tailored services make the transition from on-site to off-site less daunting, especially since they are capable of catering to specific needs, such as compliance mandates and storage restrictions.
Bruce Schneier, cryptographer and CTO of Co3 Systems, points out that since security is a major component and a core aspect of any cloud service's business, providers are going to do a better job of ensuring that security measures are up-to-date and compliance regulations are met.
Beyond the general security improvements, for companies (and individuals) that are still concerned with extra privacy, many data backup providers offer the option for a private key, which gives complete control of data access and management to the user. With security measures that are better than ever, it's looking as if the cloud is the safest way to protect and store data for any type of disaster recovery strategy.
---
Sources:
Budmar, Patrick. "Data Growth Guiding Businesses to Cloud: Barracuda Networks." Computer World India. IDG International Data Group, 14 Feb. 2014. Web. 28 Feb. 2014.
McLaughlin, Kevin. "Security Experts: The Public Cloud Is A Safe Place For Storing Data.." CRN. The Channel Company, 26 Feb. 2014. Web. 28 Feb. 2014.